We should avoid taking Aspirin tablets to the patient. Using hydrotherapy we should bring down the temperature if more than 102°F. Drink plenty of water and Continue take normal food and take rest.
5 Ways to prevent Dengue Fever Prevention
Prevention of Dengue Fever is easy, cheap and better. Prevention is better than cure. So we should take some preventive action to prevent us from Dengue.
We should protect us from mosquitoes' bites and we should take action to decrease the spreading of mosquitoes which causes Dengue.
We should avoid breeding mosquitoes in stagnant water in Drains and ditches in and around the house.
We should keep the water tanks and water containers tightly covered so that the mosquitoes cannot enter them and start breeding.
We should prevent entry of mosquitoes into the house by keeping wire mesh on windows and doors.
We should wear clothes which cover the full body.
Cure dengue fever through following Home Remedies
The following list of home remedies will help you to cure dengue[Tengu] Fever you can check the list of natural remedies.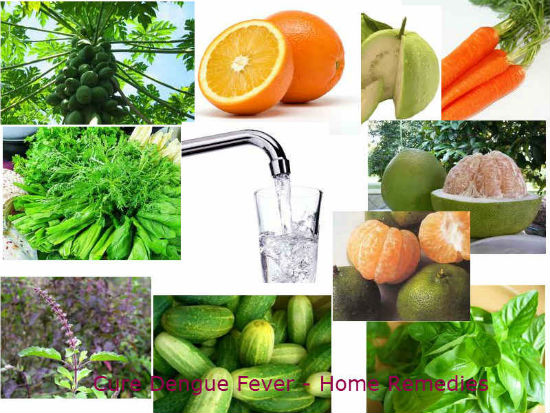 Make and drink papaya leaf Juice ( This Papaya treatment will help you to completely cure get cure from dengue fever)
Eat Pure organic fruits/vegetable juices. (Which includes orange, pomelo, guava, dalandan, carrot, cucumber and green leafy vegetables)
Should drink daily 10 to 12 glass of water.
Tulsi, Herbal syrup made of kakamachi will help you to cure Dengue fever disease.
basil leaves decoction/ Dhatura will help to cure this disease.
We should keep the surroundings of house clean to prevent us from mosquitoes and dangerous health hazardous fever like Malaria, Dengue etc.
We can inform and take help from our local health centre, panchayat or municipality for abnormal density of mosquitoes or many fevers are occurring in our area.